Probably one of the best solutions – Karatzis Silage net cover.
It turned out to be a great technique to store silage directly on the field. To keep it safe from insects, bird and animals it is helpful to use silage net. KARATZIS silage net cover keeps the forage perfect. It is an impenetrable barrier for picking birds and other small animals because of its strong and resistant mesh.
Our silage net Cover is easy to use, economical and keeps the forage safe. With one roll of our silage net (8 x 25 m) you can cover at least 150 bales of fodder. The value of fodder can be worth up to 5,000 Euro. Leaving the bales unprotected could raise the possibility of damage by birds. This could mean hundreds of Euro destroyed. Our silage net is a good investment in safety – it repays itself. With only a few cent per bale it is cheap compared to the value of a lost fodder bale.
Silage net Cover is UV stabilized, useable for many years and high flexible.
We only use premium grade raw materials to fulfi l high technical demands. Our silage net has the standard size of 8 x 25 m, other sizes are available on request. Silage net Cover is wrapped and folded on a core, packed in foil to make handling and shipping easier.
High Density Polyethylene
EXPLORE OUR CROP BALING FAMILY PRODUCTS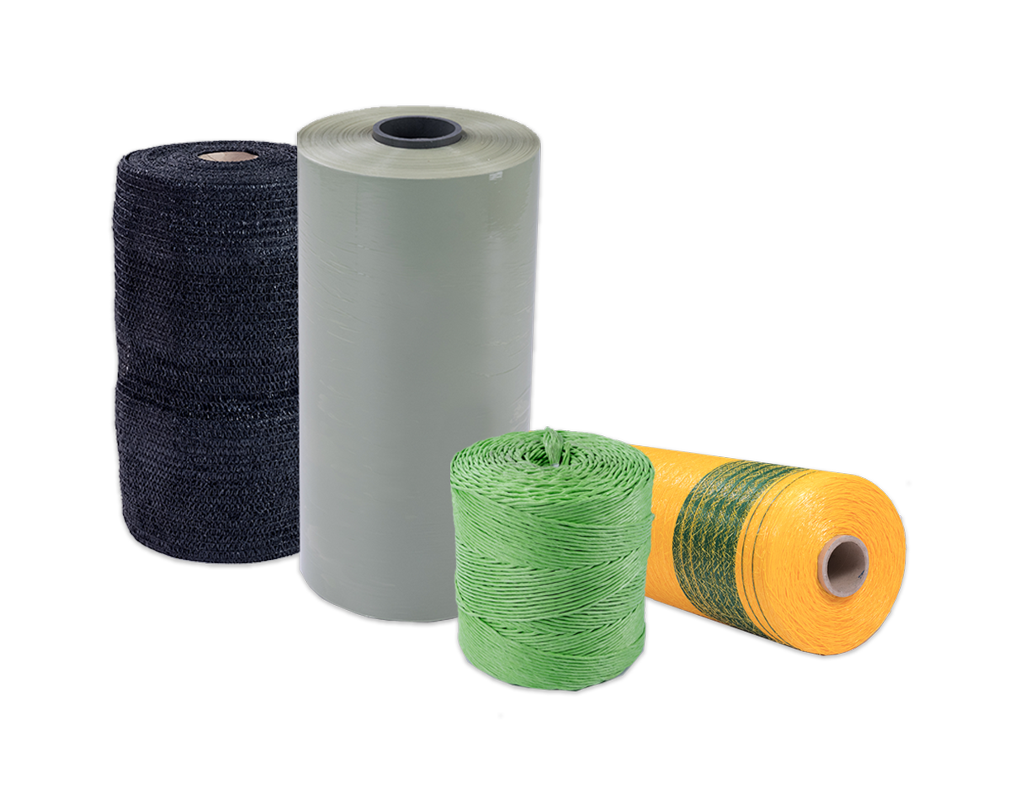 The cut-edge complete solution for
a trouble-free forage packaging.